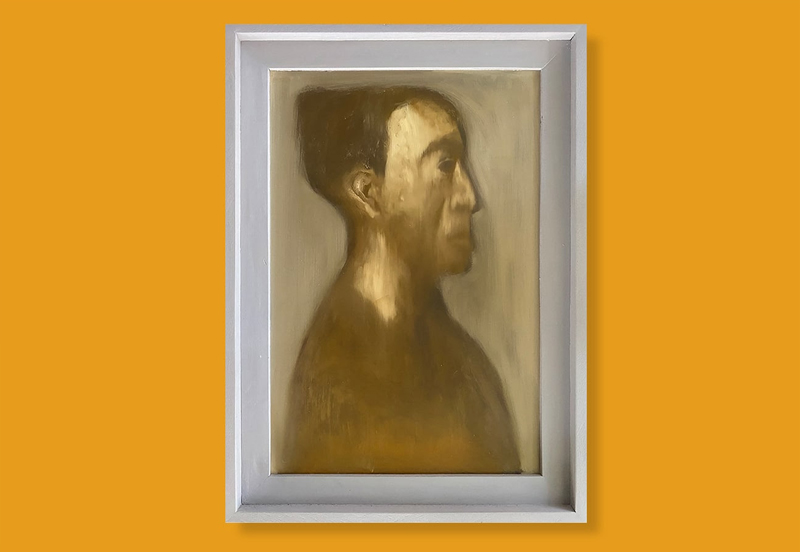 MANNY GARIBAY
Emmanuel Garibay, was born in Kidapawan, North Cotabato, Philippines in 1962. He is known as much for his expressionist figurative style as for his keen social and political consciousness expressed in his works. He holds a Sociology and Fine Arts degree both from the University of the Philippines as well as a Master of Divinity from the Union Theological Seminary in Cavite, Philippines. A multi-awarded and internationally established painter, he is a 2000 Thirteen Artist awardee of the Cultural Center of the Philippines and has exhibited in Germany, Sweden, the US, India, Hong Kong, Spain, Kenya and Australia among other countries.
Garibay believes that art can be an effective medium for awakening consciousness which can empower people to bring about empowered change. Thus, he is also an active organizer and has headed various art and cultural organizations ever since his student days. He is currently chairman of Artletics Foundation, a non-stock, non-profit organization that empowers young artists to transform communities through art education. Artletics runs the Linangan Art Residency Program in Alfonso, Cavite which hones artistic and leadership skills in young talents through mentored studio practice, art classes, and immersion in community-building projects.
---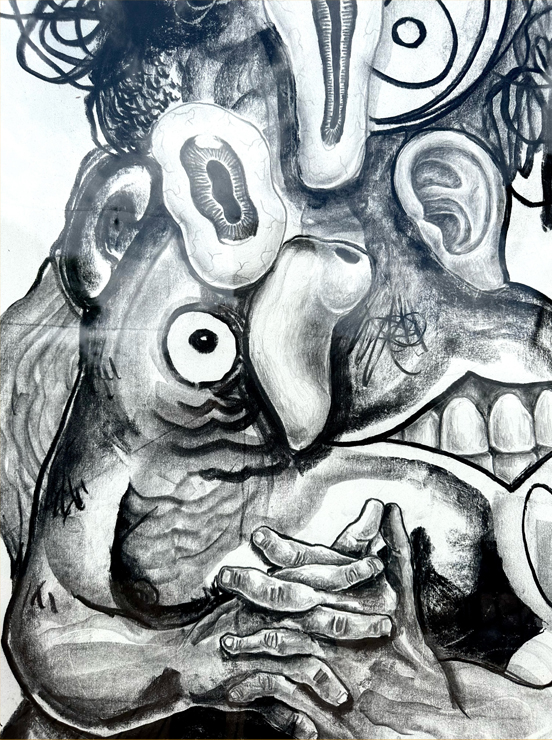 BJORN CALLEJA
Bjorn Calleja (b. 1981, Manila, Philippines) is a Filipino contemporary painter and interdisciplinary artist. He earned his BFA from Far Eastern University, where he later became a part-time lecturer. Aside from exhibiting his work, his early career involved corporate jobs and stints as a graphic designer. He also co-founded Design. Other Things. (‪2012-2014‬), a design studio that worked with a team of visual artists.
Calleja's work draws on identity, spirituality, art, general and personal history, and the everyday politics, utilizing perspective and a play of scale as metaphor to how we as humans affect the world at large. His paintings, sculptures, installations, and animations are heavily influenced by 80's and 90's popular culture, kitsch, the internet, and the aesthetics and textures of Manila's landscape.
---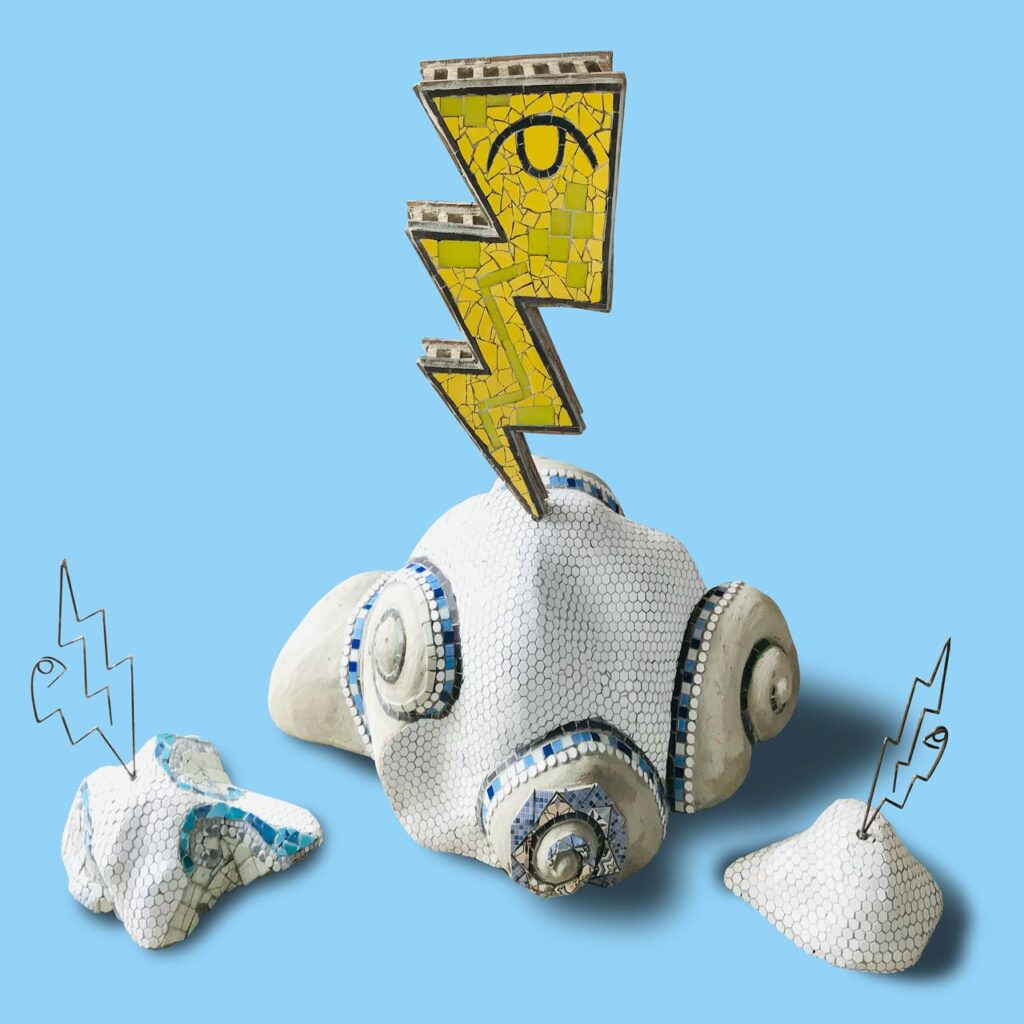 KABUNYAN DE GUIA
Kabunyan De Guia is a mosaic artist who loves to take photographs and communicate his ideas through T-shirt paintings. His moto as an artist is "BASTAT LARO LANG LAGI SA BUHAY!" Always playful, with whatever medium he dabbles in, mostly mosaic and junk art. He never does things the right way, always looking for the little "dwende" inside telling him how to frame or how to not frame a work.
The youngest son of Kidlat Tahimik and Katrin de Guia, he shares his father's fancy for the unusual, for the things out of the scopes of frame. His is the art of a shape-shifter, of a jester. If there is such a thing as a dyslexic art, that would be his style. His stories tell tales about things that happen only while he is there. His photos are pictures captured when suddenly his finger snaps. His mosaics recast fragments into elegant coherence. This artist likes to make defect into effect!
In life and in his art: He trips on shadows; spots clouds in puddles of rain; picks out the humor from the daily grind. In his art, as it may, he maps his inner universe— responding to glimpses and stares of the intangible everywhere. In line with this orientation, he never studied techniques or styles, nor did he apprentice with anyone. Instead, he works with what he randomly finds: He recycles broken dishes into mosaics and the leftover grout from his mosaics into little statues and faces. He stitches his old clothes into colorful lampshades and reworks his photographs into paintings or collages. Anything can change into something else in his hands. Bathala Na.
---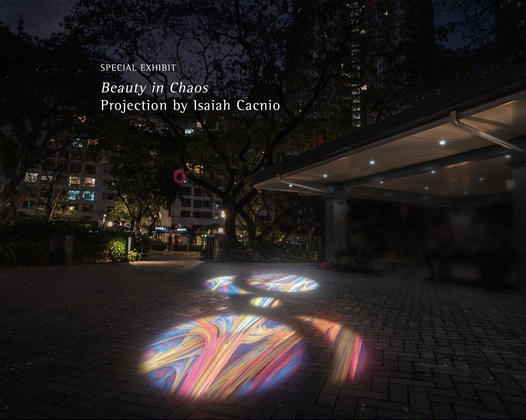 ISAIAH CACNIO
In 2020,
#IsiaiahCacnio
embarked on a 30-day challenge, completing one artwork a day for 30 days. This reignited a childhood passion which had been put on hold to focus on his engineering degree. These days, he manifests a partiality for abstract forms exhibited through animation. Through his work, he offers an oasis of calmness, a respite from the digital frenzy so rampant in our daily lives.
The artist describes his piece for Art in the Park as one where colors collide, stretch, confuse, yet form into beauty.