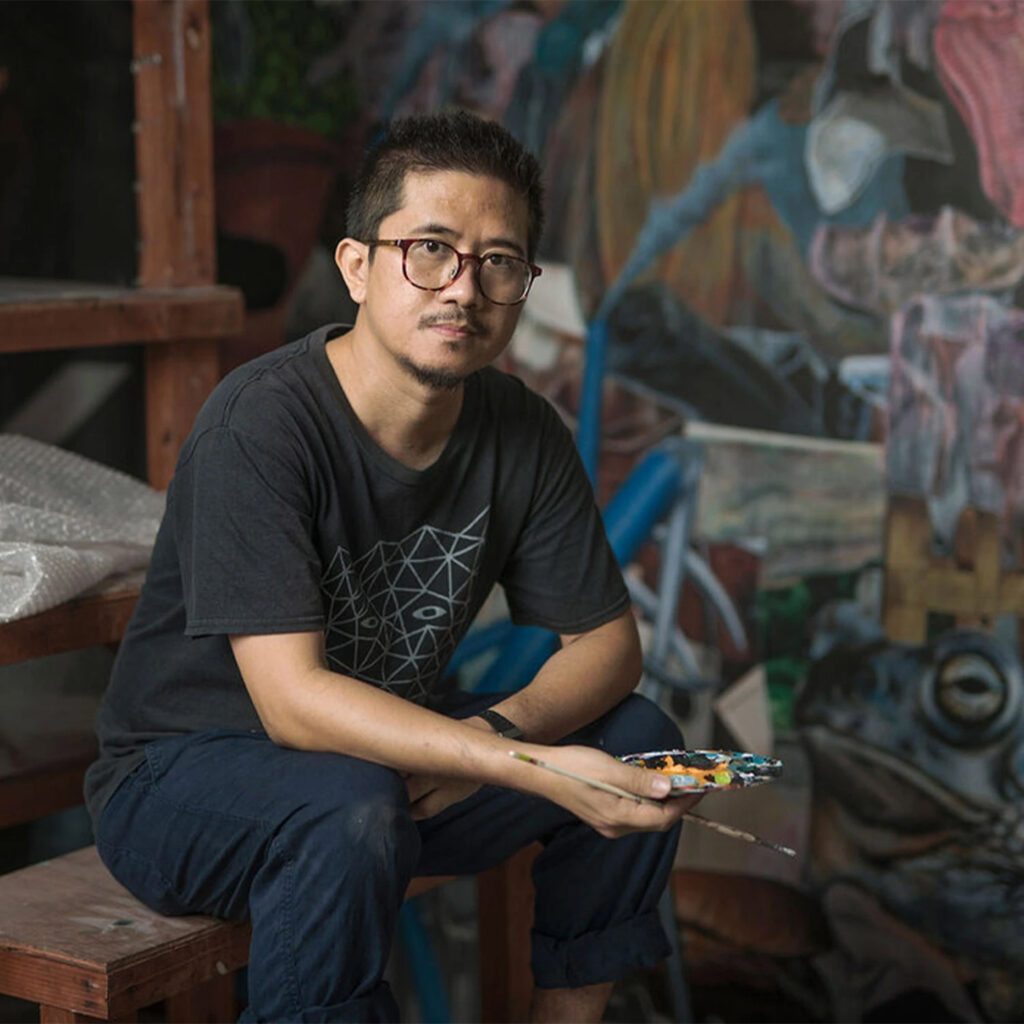 RODEL TAPAYA
Rodel Tapaya's works are characterized by visionary narrative tableaux which combine folklore and social history into painterly figurations. His process mines indigenous craft relevant to the source texts and brings pre-colonial culture and contemporary political ethos into dialogue.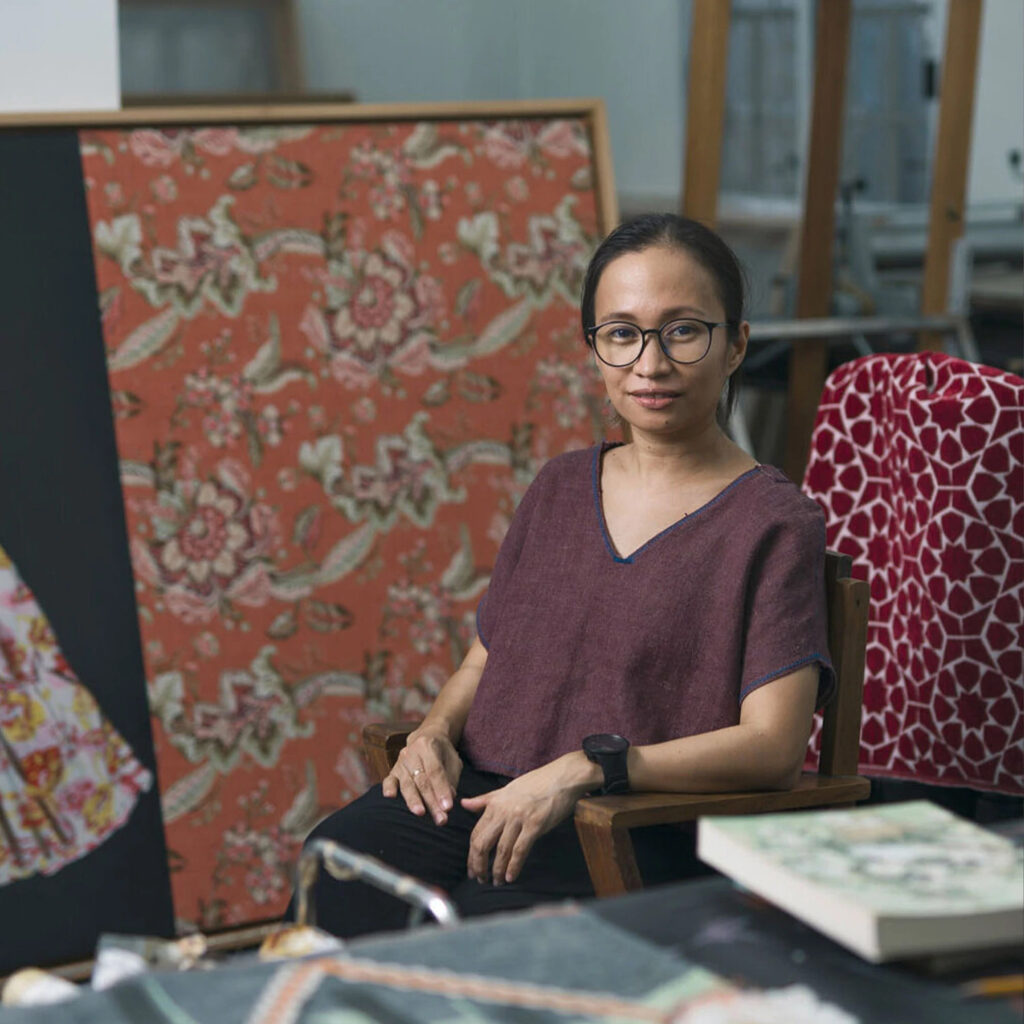 MARINA CRUZ
Marina Cruz' evolving investigation into the materiality of antique objects, photographs and dresses encompass their physicality, history and how they shape her personal biography. She retraces the stories of survival of her twin mother and aunt while weaving in the intricacies of their nostalgic recollection.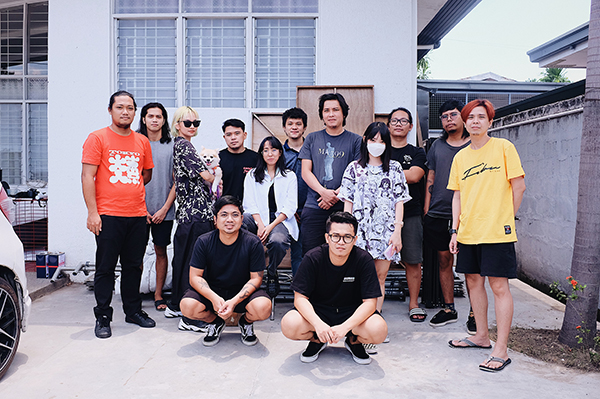 STUDIO 1616
Ten years ago, in 2012, artist Lynyrd Paras approached the organizers of Art in the Park and asked if the fair would take in a bunch of students that he was then mentoring. After confirming a slot for that year's Art in the Park, the group had to come up with a name. They decided to take on the address of Paras' workspace, and Studio 1616 was born.
The artists from Studio 1616 are Johanna Helmuth, Yeo Kaa, Jeremae Jumaoas, Jerahmeel Alvarez, Keb Cerda, Dale Erispe, Jayvee David, Jett Osian, Levin Paras, Ciron Señeres, Kiko Urquiola, Gian Miroe, Roy Rosatase, Yani Unsana, and Erick Villaruz.

Visual Arts Showcase presented by Globe Platinum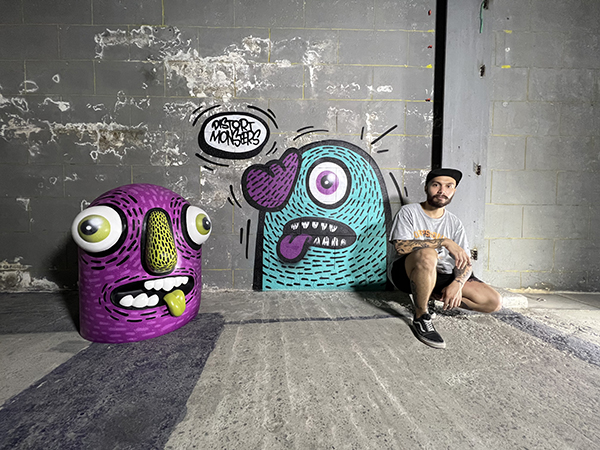 DISTORT MONSTERS
Street corners. Abandoned buildings. Unsuspecting walls. That's where you'll find the mischievous creatures made popular by artist Distort Monsters. Influenced by skateboarding and punk rock, his characters are more than just bold outlines and multilinear textures—they're colorful representations of a counterculture spirit. Themes of his monstrous works revolve around countering adversity with some hardcore resilience. He has been painting for over a decade, with his work being brought to life on the streets, in gallery exhibitions, canvas pieces, art toys, public installations, and the metaverse.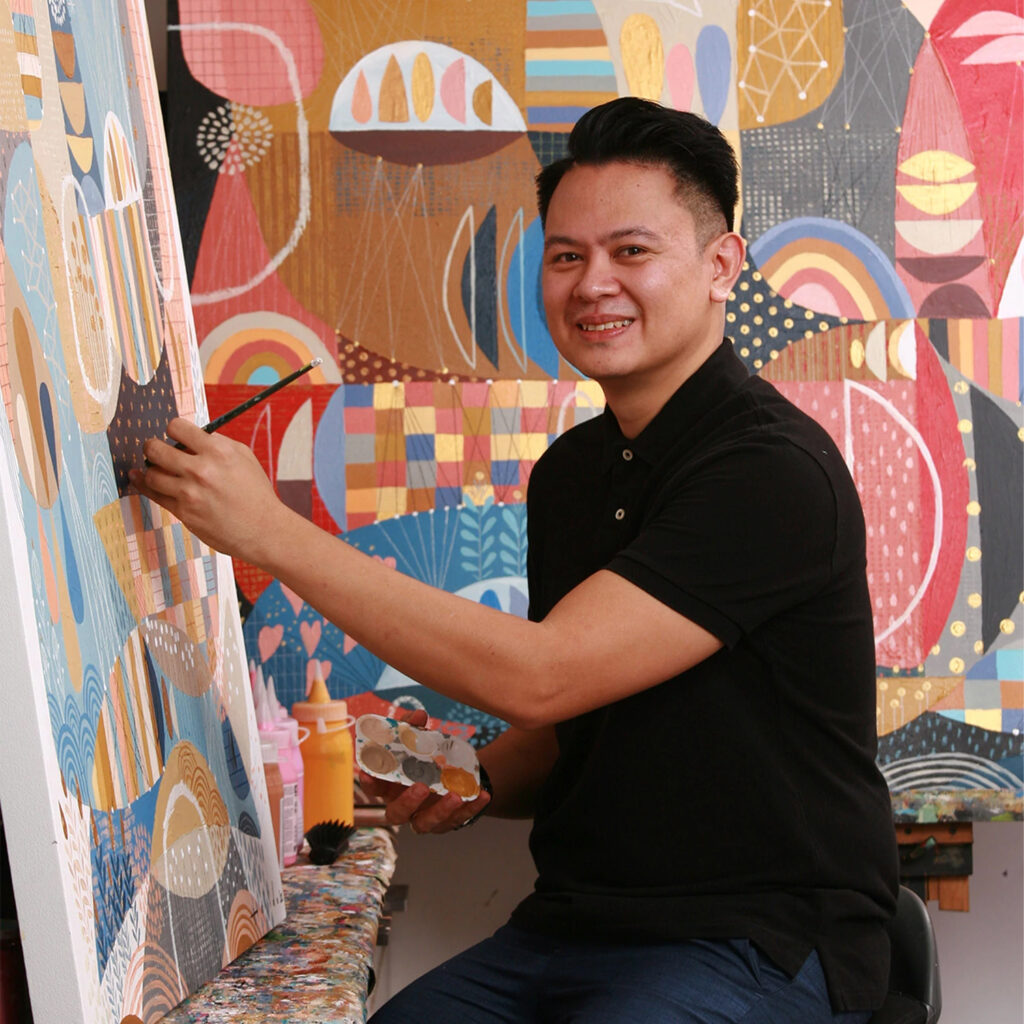 JOMIKE TEJIDO
Jomike Tejido is an architect turned full time visual artist. He has had 15 solo exhibitions, the most recent one being "Scintillate" in Galerie Stephanie last January. He specializes in imaginative abstraction, where he is able to play around with mid-century modern forms, immersive color schemes as well as symbols from his past career that involved draftsmanship and technical drawing. When not making paintings or building kinetic sculptures based on them, he writes and illustrates children's picture books. To date, Jomike has published over 100 titles since the year 2000. Visit www.jomiketejido.com for more info.
BPI Art Clips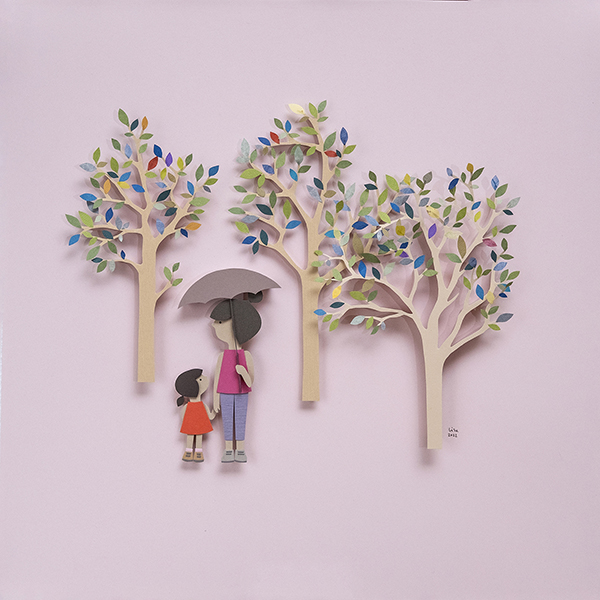 ANG INK
Ang INK, the country's first and only organization of illustrators for children, was founded in 1991 as a collective effort for the professionalization and development of the industry. Its roster of members includes full-time freelance illustrators, graphic designers, painters, writer-illustrators, teachers as well as students in visual arts, and artists working in publishing companies, design-related firms, and advertising agencies.