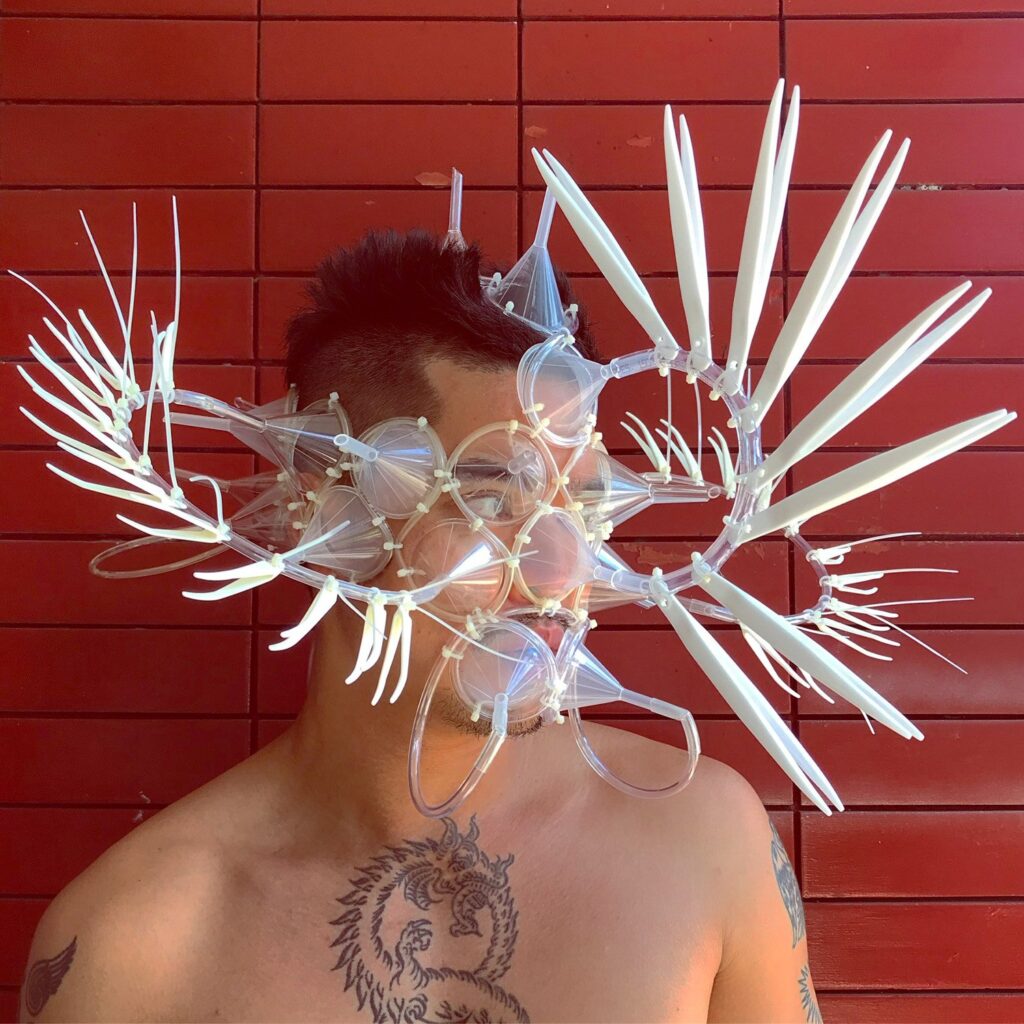 Leeroy New (b. 1986) is a Manila-based multidisciplinary artist whose practice overlaps and intersects with different creative industries: fashion, filmmaking, theater, public installations, product design, and performance. This inclination to harness different modes of creative production has become the spine of his practice, driven by concepts of world building, myth-making, and social change.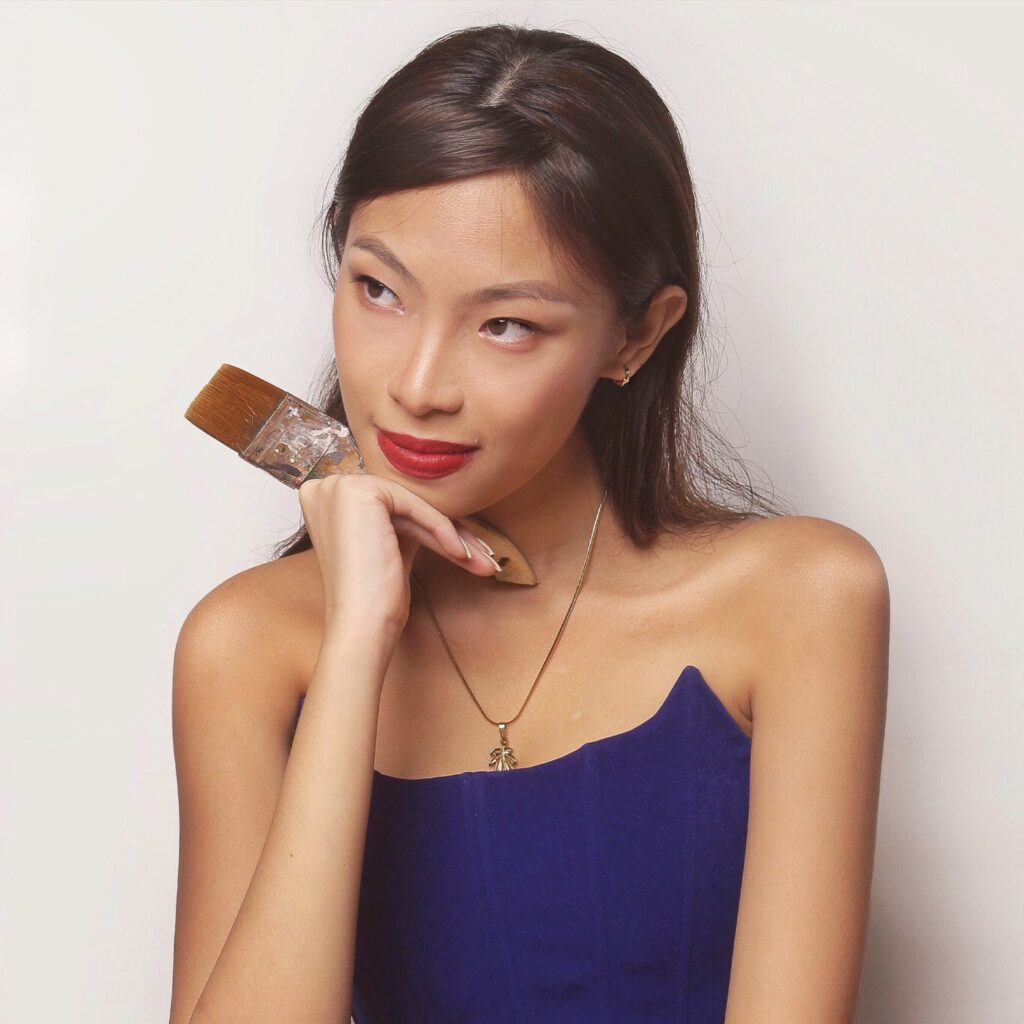 Anna Bautista (b.1997) is a Manila-based visual artist whose works tackle the concept of time, culture, and philosophy, and how these elements are interlinked and constantly responding to each other.
Her work is marked by painterly brushstrokes, and she describes her art style as the application of patches of color that build up to a bigger picture, similar to her view of life as an amalgamation of incremental moments and experiences that make up time.
Since Bautista's first solo exhibition in 2019, she has been continuously showing her work in solo and group exhibits around the Philippines and just recently, in Indonesia.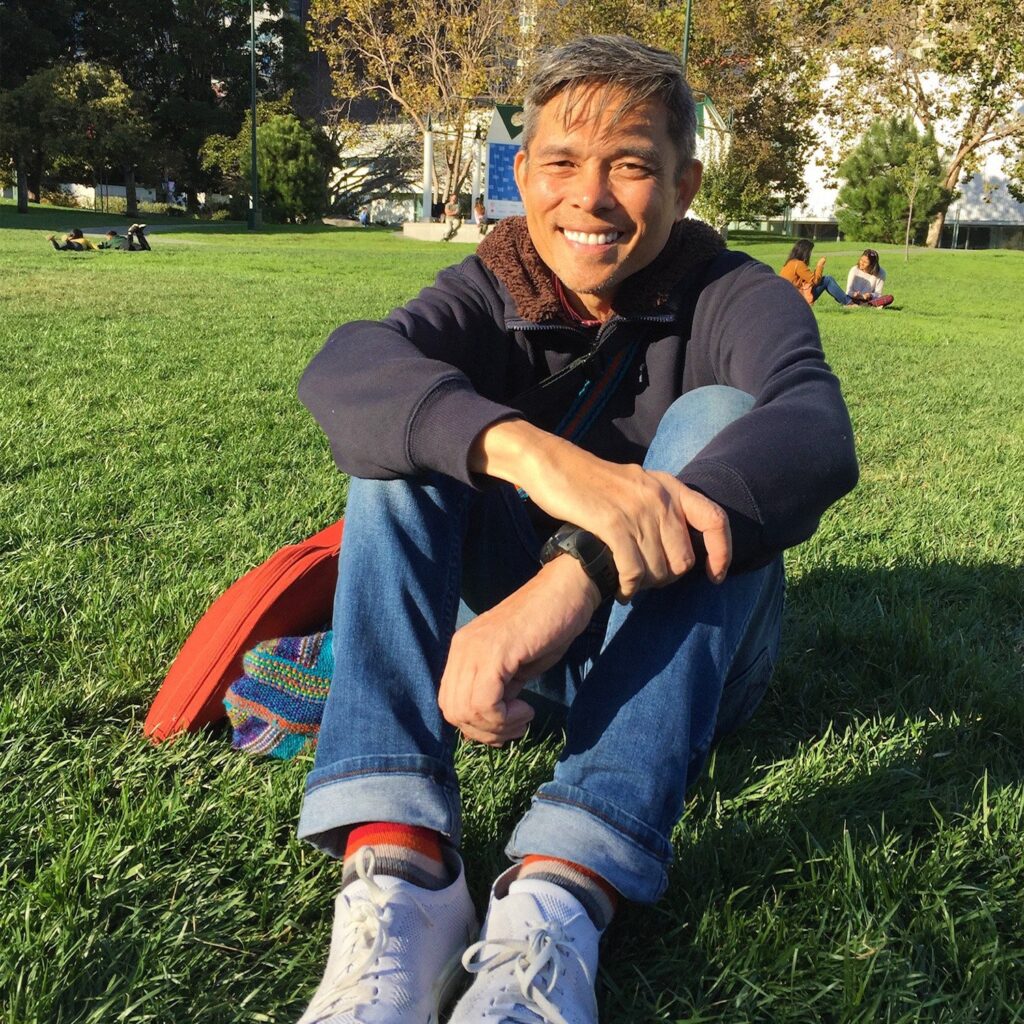 Robert Alejandro (b. 1963) is a graduate of Fine Arts from the University of the Philippines, an award-winning graphic artist, illustrator, painter, crafter, and one of the pillars of Filipino arts and design shop Papemelroti. He is a founding member of Illustrador ng Kabataan (INK), an organization of children's book illustrators. He has worked as a correspondent for the news program, The Probe Team, and has also hosted the popular television show "Art Is-Kool". Robert believes he is an artist from birth.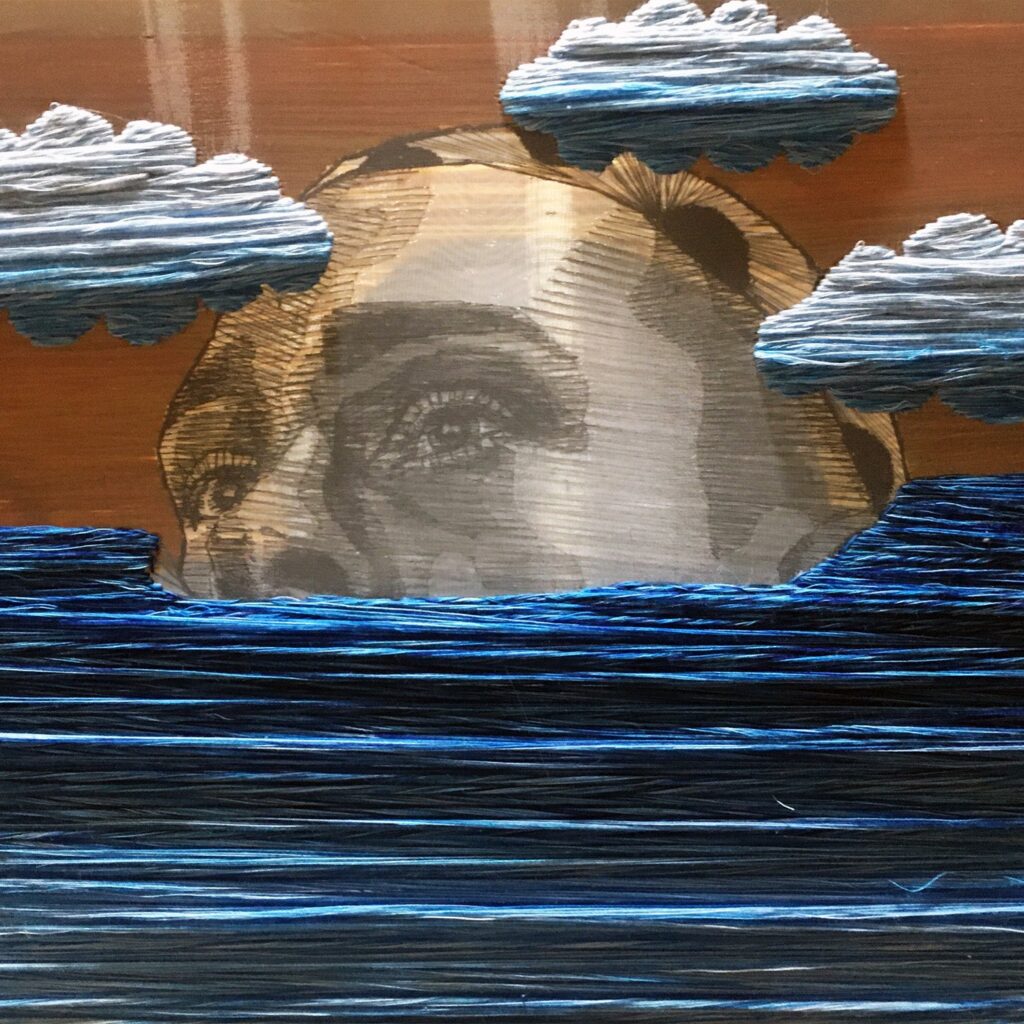 Eugenia Alcaide is the granddaughter of a seamstress, the daughter of a soprano, and the mother of a very cute boy.
Through her pioneering techniques in layered threadwork, Eugenia has stitched out a unique niche in the landscape of modern art.
It was her father, Noel, who convinced Eugenia to bring her work out to the world.
And it was at Art in the Park almost a decade ago where the world first saw thread expressed as never before.
Now, the world will see an entirely new vision in threadwork.
At Art in the Park 2021, Eugenia Alcaide reveals an ocean of surreal, electric color.
This is ADRIFT.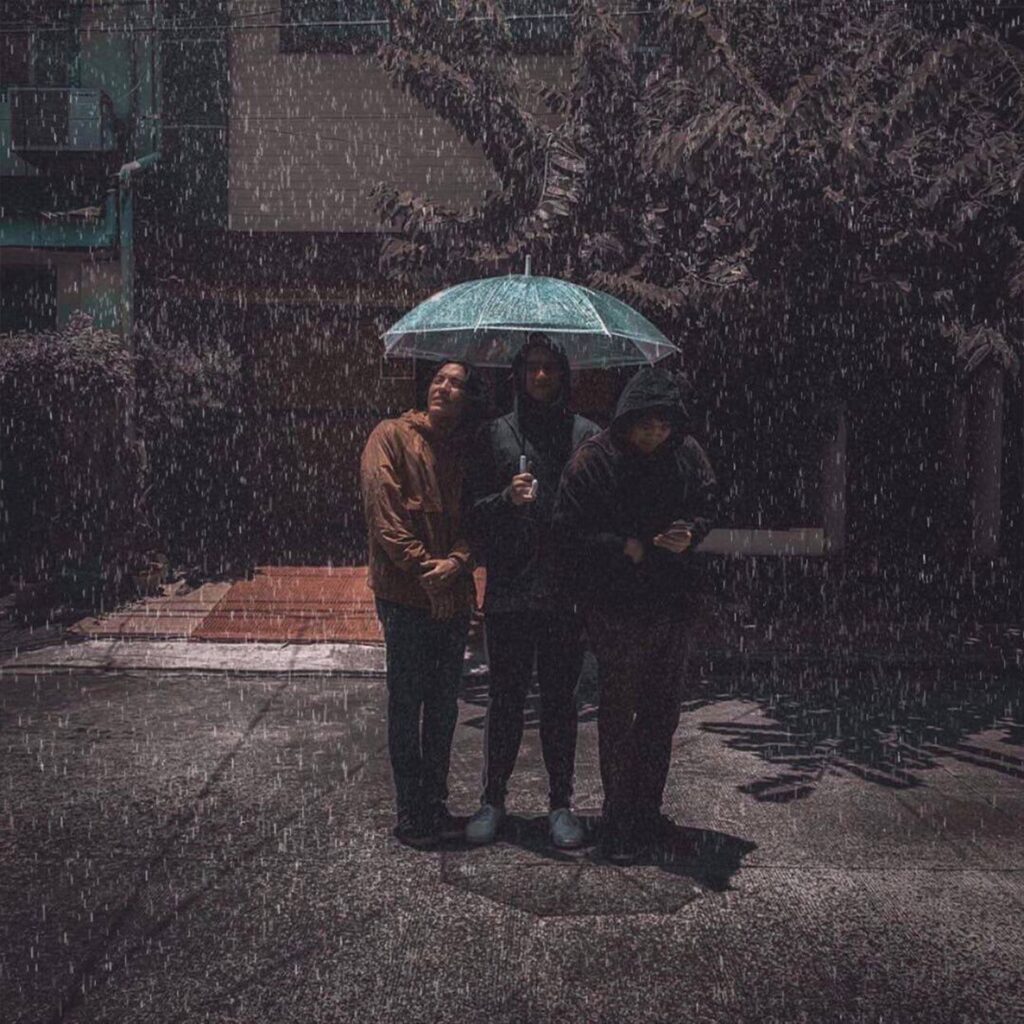 Tip to tip of the islands
The wail of a guitar
The slap of a bass
The wap of a drum
Overcomes the last fogging of the full seas.
A trio of cool cats
Slink in –
Unassuming,
Seemingly lowkey,
Making steady ground,
Consuming music,
Exploring sound waves,
Tipping their hats
To the greatest heroes
Of rock and poetry.
Theirs is the fault find –
Enter the Magna Fanta Kompyuter.
James (Bass), David (Drums), and Luigi (Guitar) make up Magna Fanta Kompyuter. Based in Makati, they started in 2019 with James and Luigi playing as a duo, doing odd gigs around the city. David joined soon after he graduated with a music degree.
Their tracks evince the influence of the psychedelic sounds of The Beatles, Led Zeppelin, Cream, and Pink Floyd. However, they profess to not limit themselves to one genre, and also experiment with Japanese City Pop, among others, to better spur their creativity.
Their first EP, QuaranTrip, was released in May 2020 at the height of the first Coronavirus lockdown. The experience and feelings of this time figure heavily in the work.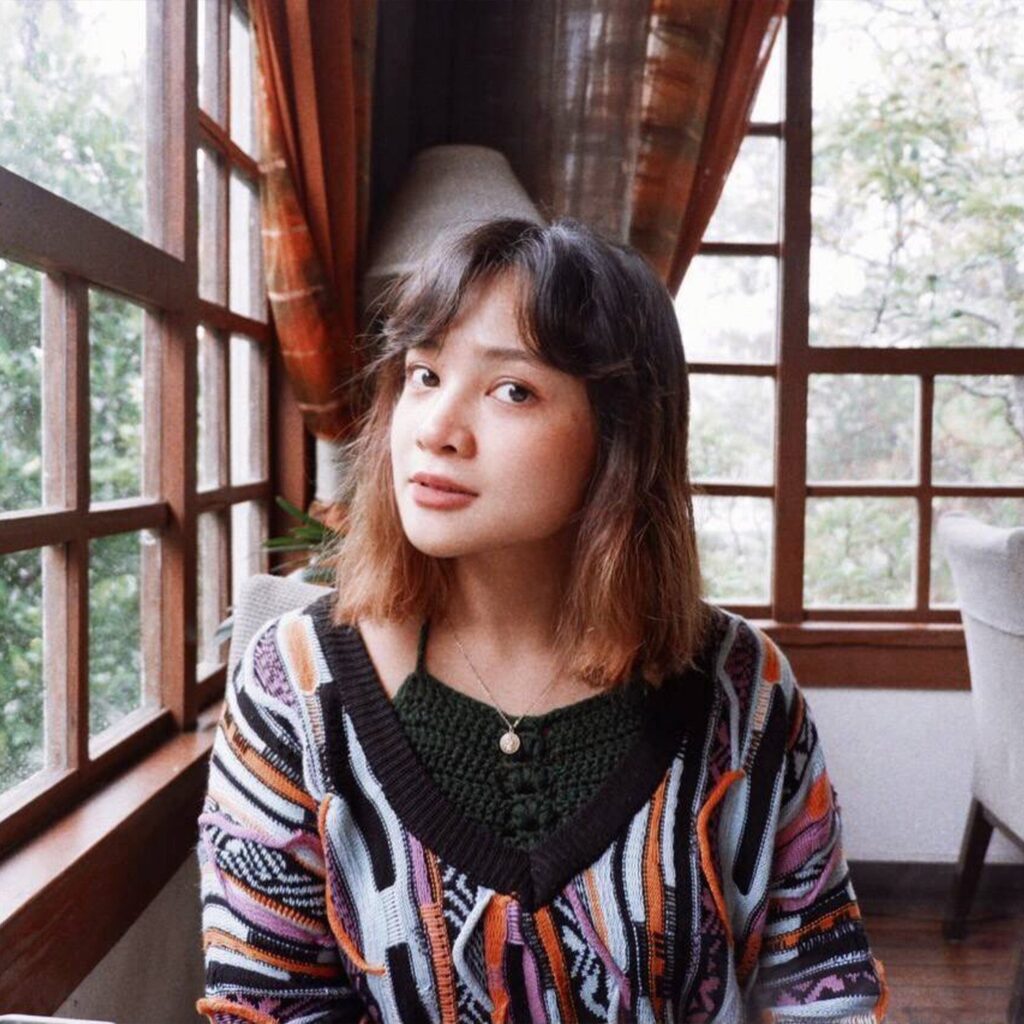 vanya is a blossoming singer-songwriter. She started out singing for weddings, commercial jingles, and her then college indie bands. Eventually, she moved to a bigger stage when she auditioned for Idol Philippines and interpreted one of the songs for Himig Handog Songwriting Competition in 2019. After her brief yet memorable stints in these competitions, she is now signed under Star Music management and is set to release more of her own music, while hoping to explore everything that life has to offer.