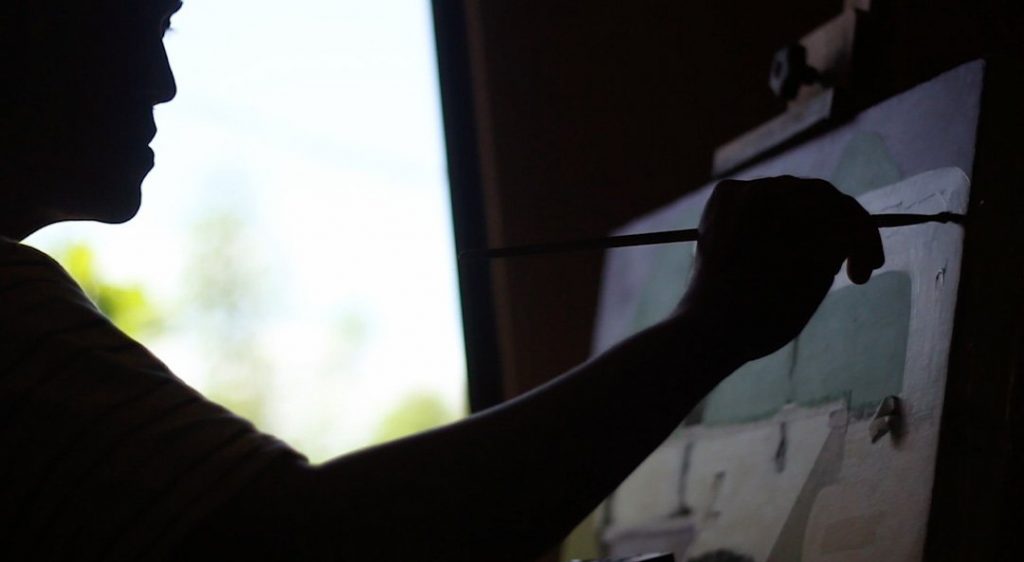 Richard Quebral
---
Richard Cartie D. Quebral (b. 1985), aka Ambot , grew up in Ilocos Sur. Before deciding to work full time on his art, he trained as a nurse and taught at a university in Vigan City.
His work depicts humorous stories about his family, home, neighbourhood, and milieu– narrated in eye-catching pastel colors, grids, and textures. The comical, vintage-inspired pieces reflect his hobbies, interests, and beliefs in life. He had his first solo exhibit in 2017, Scene in the Shoreline of Somewhere Beautiful, at Blanc.
---
Isometric Ay! lah, lah, land… by Richard Quebral
Isometric Ay! lah, lah, land… features the playful prints and paintings of artist Richard Quebral.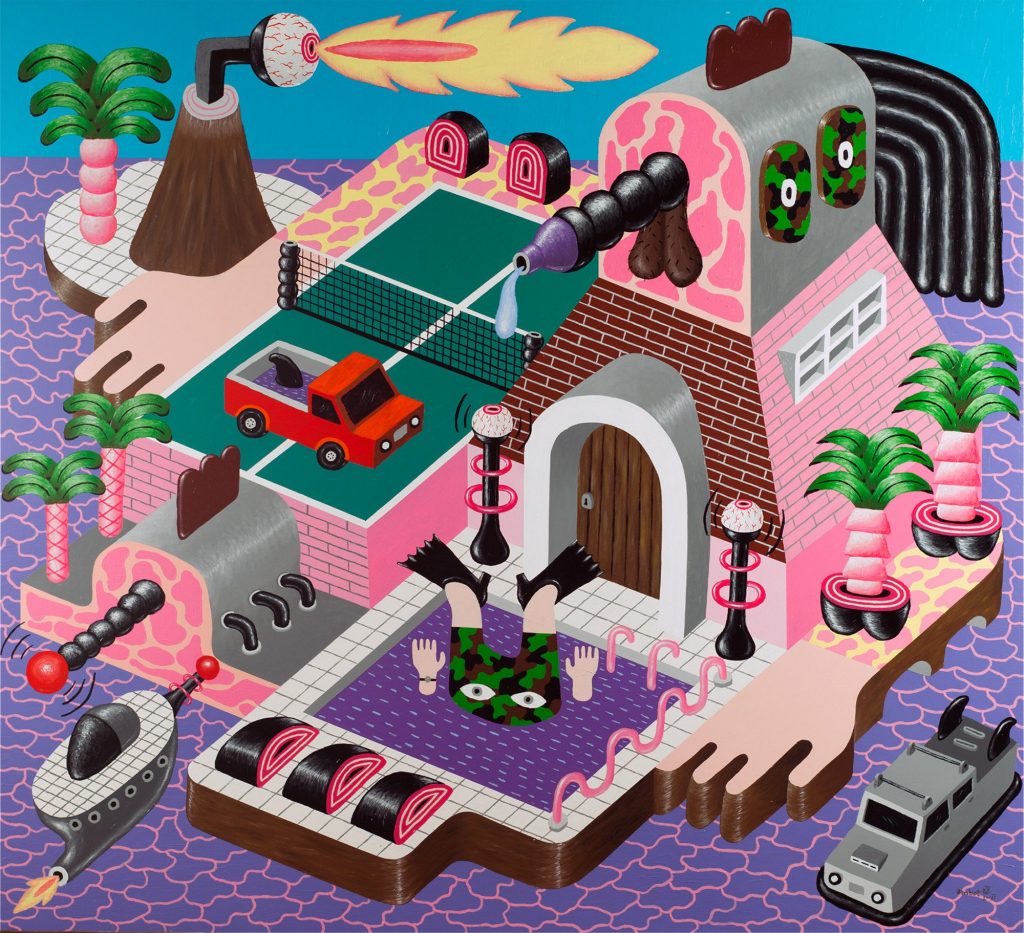 Title: Mang Eric's Kawaiian Island Creations
Medium: Acrylic on Canvas
Size: 44 x 48 inches
Year: 2020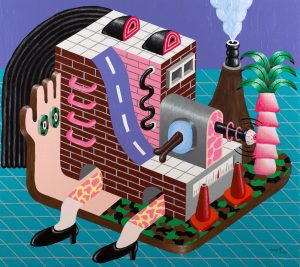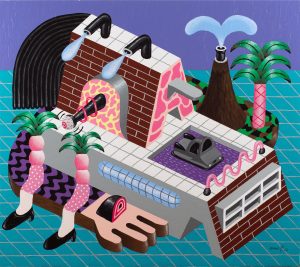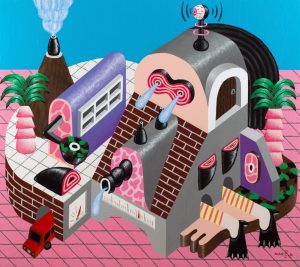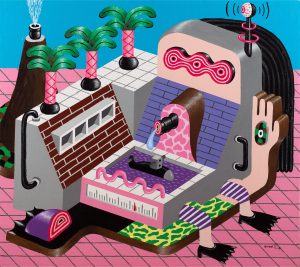 Title: Mang Eric's Kawaiian Island Creations Annex 1-4
Medium: Acrylic on Canvas
Size: 21 x 25 inches
Year: 2020