Zean Cabangis
From the space in which you stand
18 x 24 inches
Acrylic and emulsion transfer on canvas
2019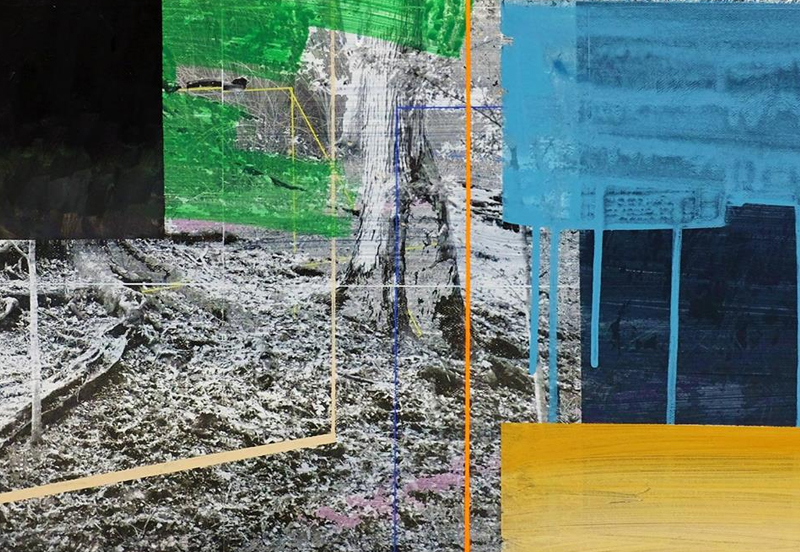 Zean Cabangis (b. 1985) transforms memories and scenes from his travels into abstracted and ambiguous landscapes. Perception and examination of place figure prominently in his works, with heavy lines and planes redefining spaces and structures, rendering the familiar unfamiliar, the real into somewhere new and imagined. His paintings and other works have been exhibited in a number of solo exhibitions, the most recent of which include 'Echoes' (2018) at Art Basel Hong Kong 2018, 'LOOM' (2016) at Artinformal, and 'Amiss' (2016) at Secret Fresh. He was artist-in-residence at the Southeast Asia Art Group Exchange Residency (SAGER) in Jogjakarta, Indonesia in 2011, and was shortlisted for the Ateneo Art Awards in 2012 thru 2014. He graduated from the University of the Philippines Fine Arts program in 2007, the same year he received the Most Outstanding Thesis award.